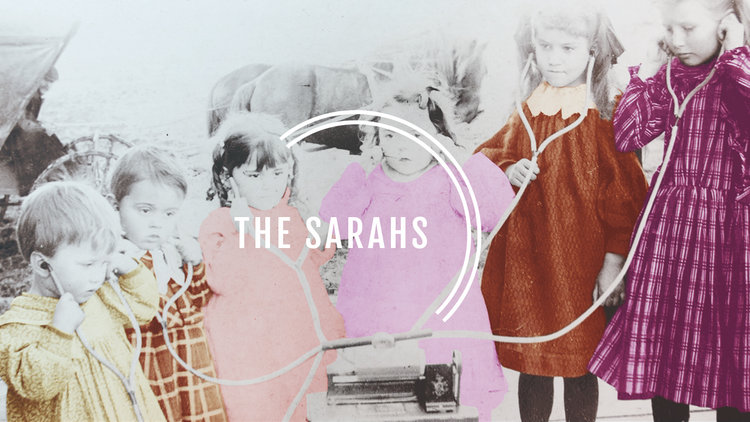 Congratulations to the 2017 Sarah Awards Winners
We're excited to announce the winners of the 2017 Sarah Lawrence College International Audio Fiction Awards. Our inestimable judges waded through more than 200 from around the world and chose six as our finalists. They highlight the variety of radio dramas made this year from psychological thrillers to musicals to pieces that blend fact and fiction. Who won what will be announced at our 2017 Sarah Awards Ceremony at the Jerome L. Greene Space on Tuesday, March 28th. (tickets can be purchased below).
The 2017 Sarah Awards Winners! (in alphabetical order)
"An Occurrence at B.E. Investments" by Andrew Wardlaw for Lamplight Radio Play podcast
In this modern update of "An Occurrence at Owl Creek Bridge" by Ambrose Bierce, gunmen have entered the office building of B. E. Investments, and a woman fights to stay alive against impossible odds. Told through a collage of voices, sound effects, and music, "Occurrence" strives to be both intense and poignant.
Black and Blue: Two Radio Plays Exploring Race and Policing in America" by Judith Kampfner
of Corporation For Independent Media for BBC Radio 4.
"Black and Blue" is a deliberate pairing of contrasting views of policing in black urban neighborhoods. In "Hands Up," six young, black male playwrights respond to the legacy of the 2014 shooting of 18-year-old Michael Brown in Ferguson. The second radio drama, "String Music," explores race and policing through the fictional story of a black teenager and a white cop struggling to balance hard realities in a crime-ridden part of Washington, DC, in 2001. Together, the plays present diverse perspectives on the realities and complexities of race in America today.
"Homecoming" by Eli Horowitz, Micah Bloomberg, and Mark Phillips of Gimlet Media
"Homecoming" is a six-episode series, centering on a caseworker at an experimental facility, her ambitious supervisor, and a soldier eager to rejoin civilian life — presented in an enigmatic collage of telephone calls, therapy sessions, and overheard conversations. Homecoming stars Catherine Keener, Oscar Isaac, and David Schwimmer.
"Randy's Mema Died" by Andrea Silenzi of Panoply's Why Oh Why Podcast
Randy and Andrea have been friends for years. But the friendship has been rocky. One night, he seems frantic to tell her something big about his life, so she invites him into the studio. When Randy shows up high on bennies, she has to decide how far she'll go to help a friend who's hurting.
"The Man in the Barn" by Jonathan Mitchell and Louis Kornfeld of Radiotopia's The Truth
A man wakes up in the barn of an elderly Irish couple with no memory or knowledge of who he is. Recorded on a farm in Kilfinane, County Limerick, Ireland, this story was commissioned by RTE Irish Public Radio, and produced in association with the HearSay International Audio Arts Festival.
"Wait Wait Don't Kill Me" by Dave Holstein and Alan Schmuckler with Wondery's Secrets, Crimes & Audiotape
"Wait Wait Don't Kill Me" was the first-ever serialized podcast musical, inspired by the smash hit Serial and written by two This American Life superfans. While the podcast follows Sarah Koenig as she investigates the 1999 murder of high school senior Hae Min Lee, Wait Wait Don't Kill Me explores the controversial yet sadly unprovable thesis: What if Sarah did it? When Ira Glass begins to suspect Sarah's involvement in Hae's death, the two become locked in a collision course that satirizes our obsession with murder as entertainment and asks much larger questions about the American media.